ADL is a registered brand. For the sake of quality products, make sure you buy products from ADL, and do not prefer an impostor,because we can not guarantee that other sellers maintain the same qualitysimply from goods pictures.
[Product Features]:
Add a stylish touch to your car interior with these semi custom fit seat covers from ADL Brand. fits most Detachable Headrest Bucket seats . Seat covers can extend the life of your vehicle and keep your seats looking brand new and clean. These seat covers fit most of the standard vehicles including sedan, SUV, truck, van and minivan. Made of high-quality and durable materials, Features innovative fabric and design,Updates the appearance of old or dirty seats,Protects against splits, stains, fading, dirt, and pet hairs,these covers protect your car seats from dirt, wear and tear. Easy to install , No professional installation required. You do not need to remove your original seat cover; it slips right over your seat.
All the photos shown are not photoshopped in any way; they are taken from actual vehicle after our seat covers are installed.
Often times, you will be amazed how little things could make huge difference. If you would like the same result and the look in your car, all you need to do is spare a little extra time and patience for the installation. The time you spent will be totally worth it.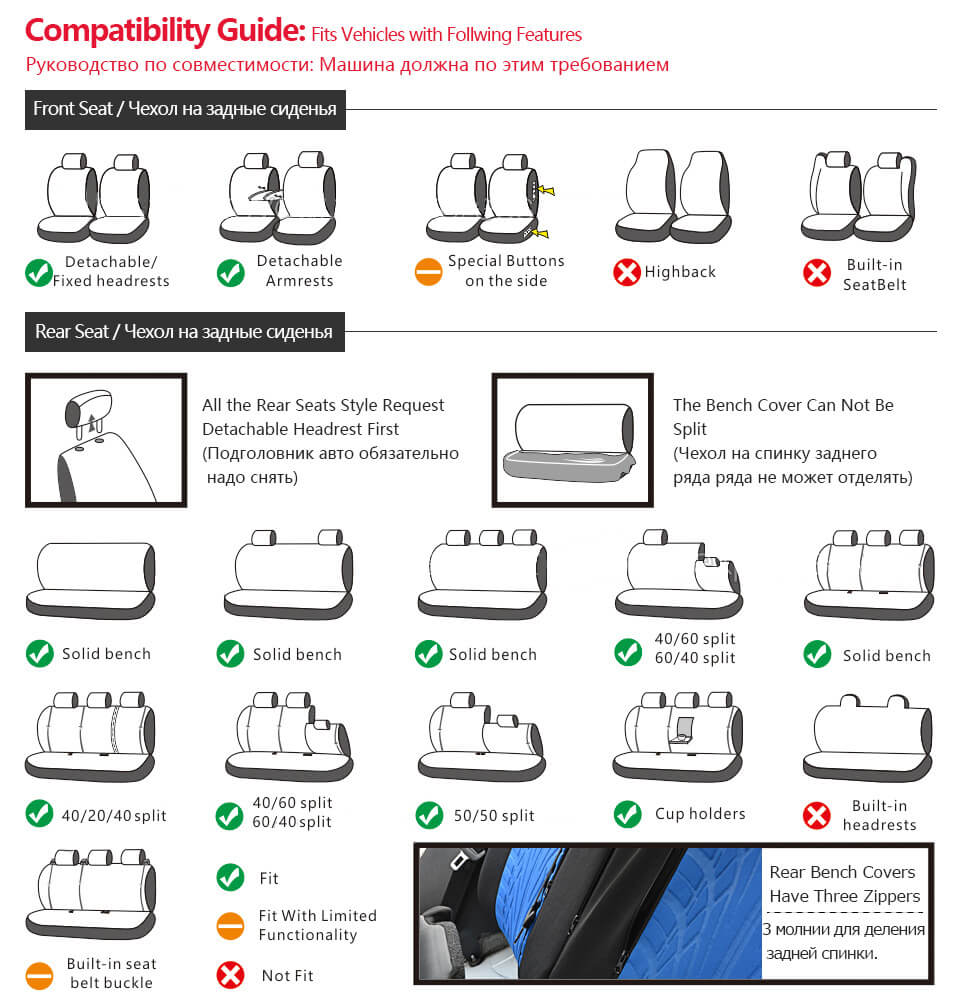 Rear bench covers have three zippers on them to accommodate left and right 40/60 split, 40/20/40 split and 50/50 split. It also allows you to fold down the cup holder or armrest by unzipping one of the zippers on the backrest cover.
Attention: our seat covers Have a stretchability, the rear seat covers are normally 52 inches(132cm)which can be extended to 56 inches(142cm). By removing the middle part, it can be shortened to 40 inches(102cm).help you easily expnd or shorten the cover to suit for your car seat model.